---
WPA SERIES DOUBLE SERVO PUMP CNC BENDING MACHINE
WPA SERIES DOUBLE SERVO PUMP CNC BENDING MACHINE
---
---
Product features:
High speed, high efficiency, fast response, and performance improvement of 30%.
The oil supply mode according to demand can reduce overflow and save energy by about 60%.
Ultra-high accuracy, positioning accuracy up to 0.005mm.
Ultra-low heat energy loss, continuous working temperature rise shall not exceed 15 ℃.
At rest, it consumes little power and is quiet.
The control system is directly connected with the oil cylinder, eliminating the intermediate pipeline and reducing the chance of oil leakage.
CNC system is used to control the mechanical compensation device.
The rear stopper is equipped with high-performance servomotor and ball screw.
E80T CNC system is standard, and GS1 series CNC systems such as E85T, E15 and GT12 are optional.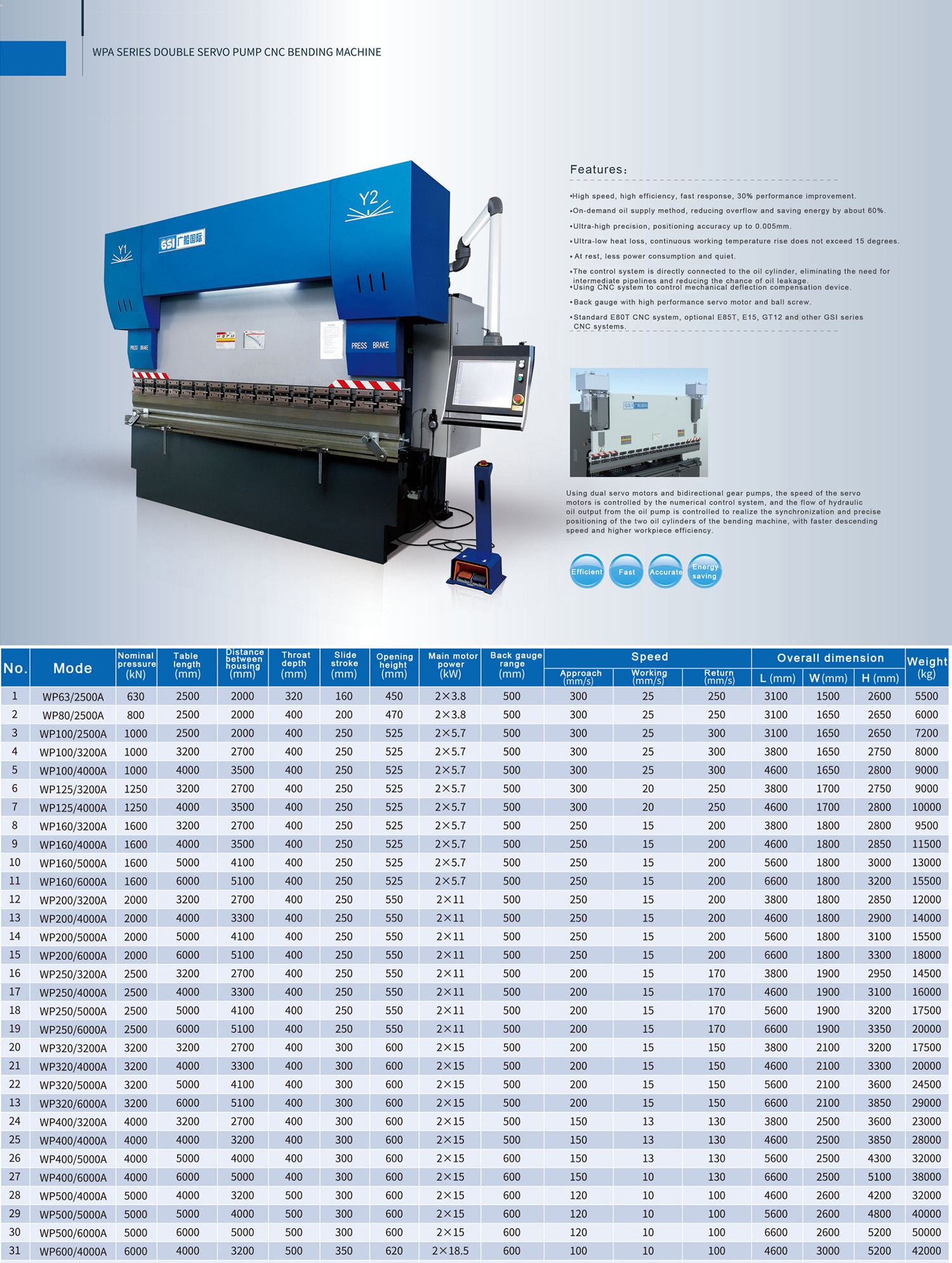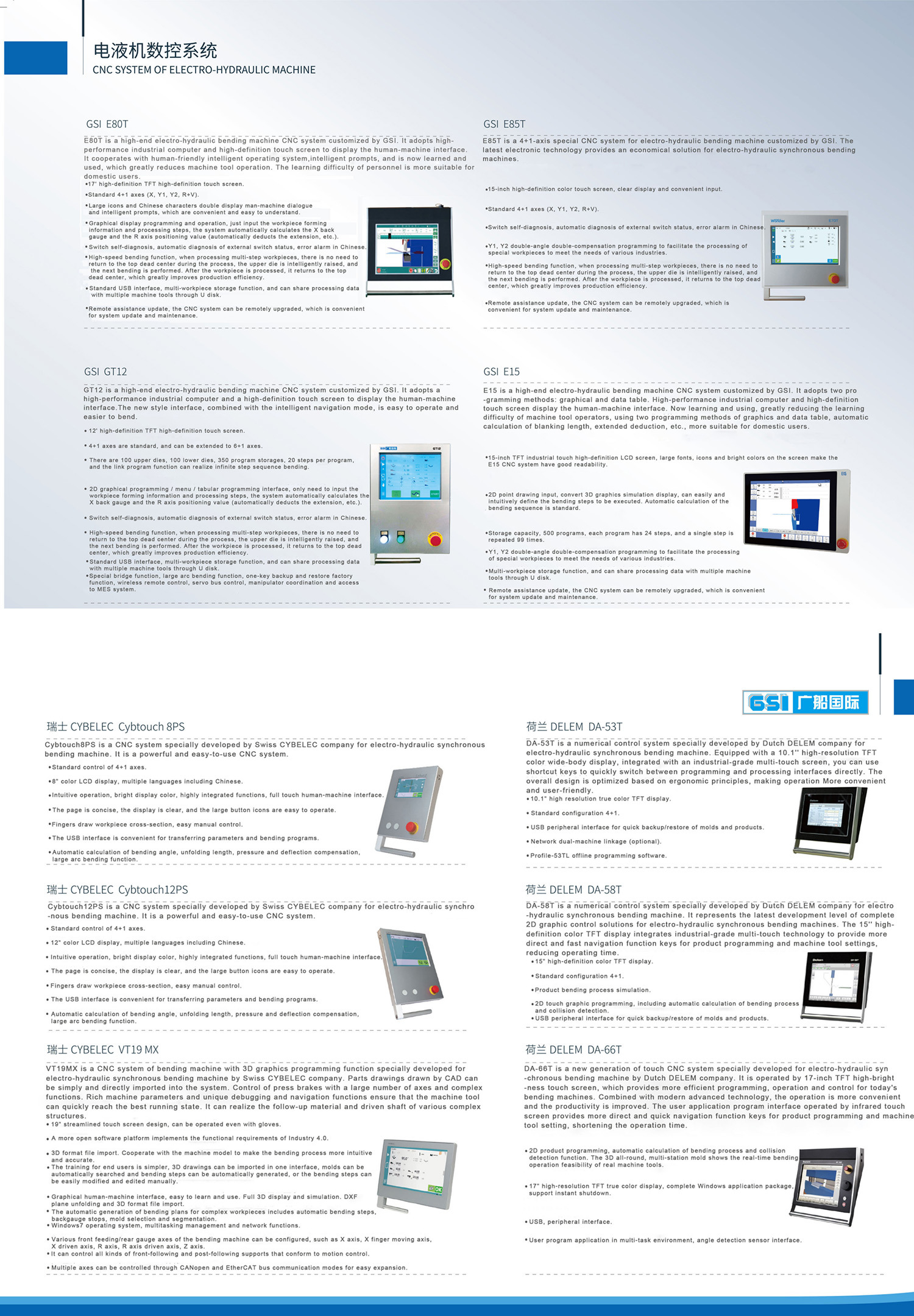 Elevator electromechanical equipment
Welcome to leave a message for consultation
Our staff will contact you within 24 hours (working days). If you need other services, please call the service hotline:
+86 757-85703880